May 2017

April 2017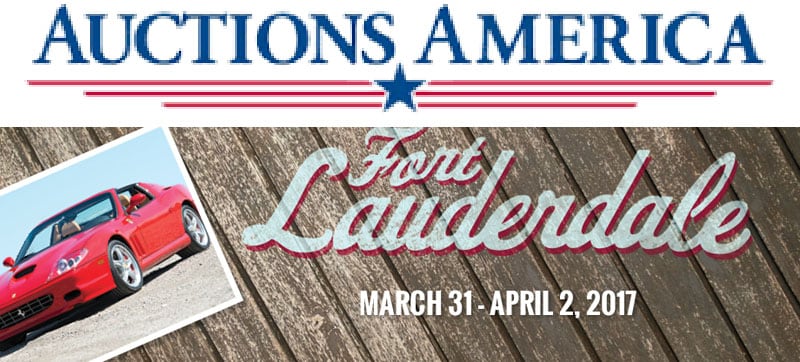 August 2016
                    The Bonhams Quail Lodge Auction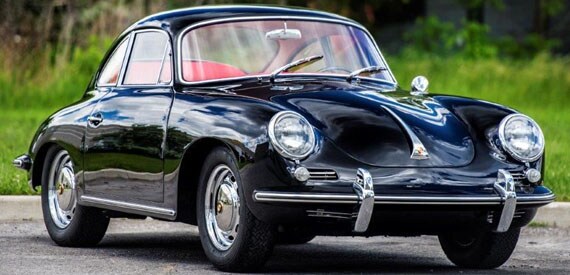 The range of cars SEGAL Motorcar is bringing to Monterey reflects this varied degree of interest. From a 1940 Ford V8 coupe, classic Americana, to a 1981 Ferrari 308 with only 3000 original kilometres, to an Autobahn blazing Porsche 964 Turbo. Each car being unique in its own way and appealing to a different auto enthusiast, all who will be present in Monterey.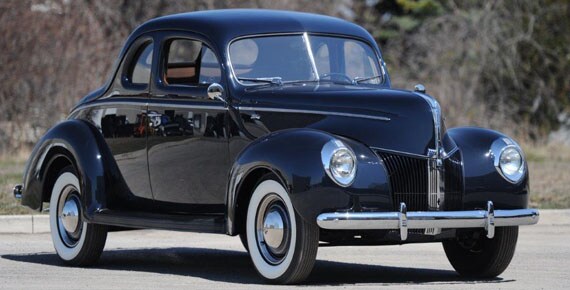 The 1940 Ford is about as iconic a pre war automobile as you can get. The flathead V8 was already made a legend by the likes of John Dillinger in the 30's but coming out of the depression era this 40 Ford was positively luxurious. It not only was more forward looking in it aerodynamic shape but sported a fully upholstered interior with art deco gauges and beautiful stainless and chrome trim on the body. Performance was not diminished and the 1940 Ford with the flathead V8 became a popular choice of the moonshine runners in the southern states. This particular example has had every nut and bolt restored to better than original condition and is ready for show, or to throw a couple cases in the trunk and pretend you are Junior Johnson running from the law through the back woods.

          The 1981 Ferrari 308GTSi is a time capsule on wheels. It was delivered new by Yonge + Steeles motors, the authorized new Ferrari dealer in Toronto Canada at the time, and has traveled just slightly over 3,000 kilometers since. It is believed to be a two owner car from new with the current owner having the car for over 14 years. It has everything as delivered from Ferrari, the most important being its service book and original tool roll and jack. The car was recently treated to a full timing belt service and suspension rebuild by Massimo Conti of Daytona Auto Service. Mr. Conti, who is an ex Ferrari factory F1 team mechanic, has ensured this car is ready to be used to its maximum potential should the next owner choose to do so.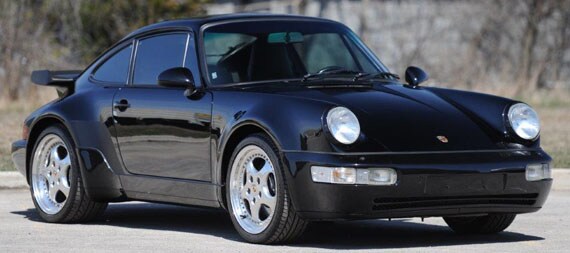 The 1991 964 Turbo is one of the last generation of the big single turbo 911's. This was one of the most visceral of 911's owing to its light weight, the tremendous amount of power produced by its 3.3 liter flat 6 engine, and two wheel drive. In its day, before the addition of traction control and all wheel drive to the turbo line, it gained a reputation as being a very rewarding car to drive for those with the skill and the nerve to challenge it, but a demon to the rest.
This particular 964 has travelled just over 27 thousand miles since it was delivered new in Florida. It is complete stock with the exception of the addition of later factory correct polished Speedline wheels from a 1994 model. It features the unique option of supple leather interior and full power seats to comfort the driver as he tries to control its unbridled 320hp. Thankfully it also has a factory limited slip differential to assist in that task as well.
SEGAL Motorcar will be bringing all these vehicles to Monterey Car week and all will be selling at various auctions at NO RESERVE. Please feel free to to contact us or visit our web site for more details.
We hope to meet some of you in Monterey.